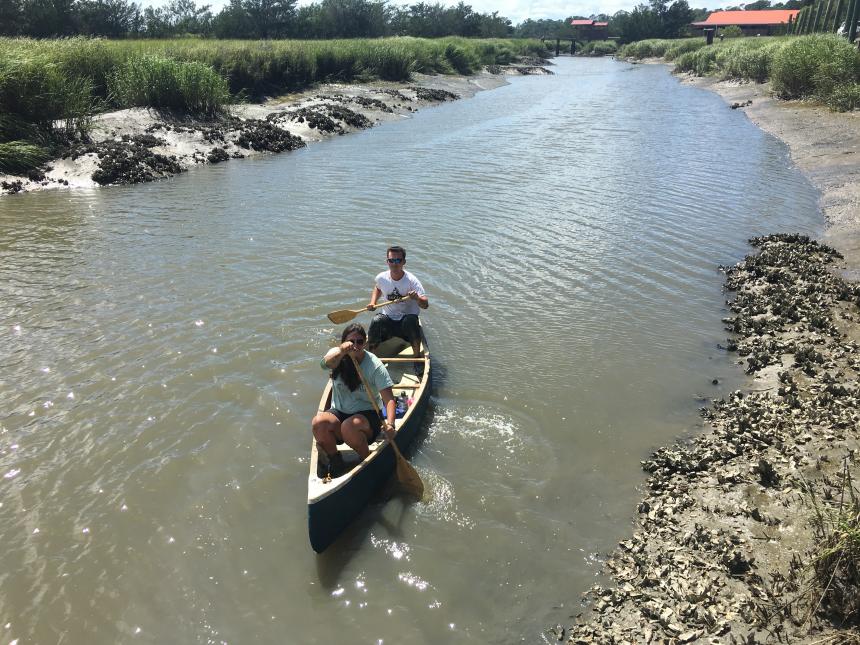 The Double Dawgs program was created to give ambitious and motivated students a competitive advantage in today's knowledge economy. By earning both a bachelor's degree and a master's degree in five years or less, students can save time and money while positioning themselves for success after graduation. For general information about the Double Dawgs program, click here.
Early planning is critical when pursuing a Double Dawgs program. Interested students should notify their academic advisor of their interest as soon as possible. While each student's path may vary, the following gives students an idea of what to expect. 
HOW TO APPLY:
There is a two-step application process. The first step is submit an application to the pathway by applying to the Marine Sciences department, the second step is to apply to UGA Graduate School. The requirements to apply to the pathway are:
1. Have completed 60 credit hours before the start of your junior year
2. ​​​​​Have a minimum GPA of 3.2 at the time you apply to the Double Dawg pathway
3. Have completed the following foundation science and mathematics courses (or their equivalent) with a B average or better: 
CHEM 1211-1211L/ CHEM 1212-1212L
BIOL1107-1107L/ BIOL 1108-1108L
PHYS 1111-1111L/PHYS 1112-1112L or PHYS 1211-1211L/ PHYS 1212-1212L
MATH 2250
Once the above requirements are met, interested students should submit their application to the Marine Sciences department for initial eligibility review. Eligible applications are forwarded to the Double Dawg Coordinator of the graduate program for approval.
NOTE: Admission to the Pathway does not imply or guarantee admission to the graduate program.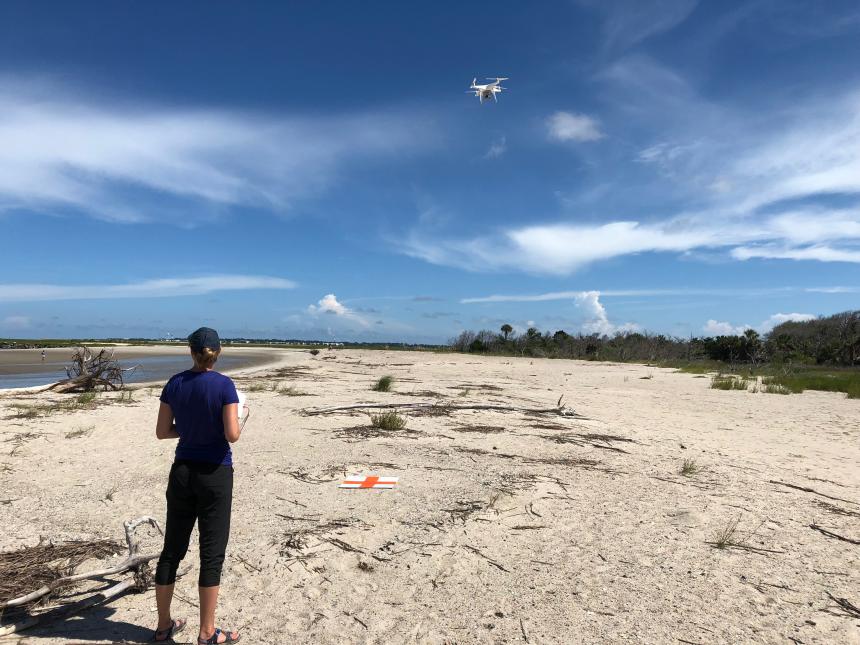 IMPORTANT GUIDELINES:
1. Only 12 credit hours of graduate level coursework, taken as an undergraduate student, may be used toward satisfying graduate degree requirements. Beyond the 12th graduate level credit hour, students must be admitted to the graduate program in order for those credit hours to apply toward completion of graduate degree requirements.
2. ​​​​​​The 12 hours of split-level courses must be courses that have already been pre-approved in the pathway.
3. Graduate level courses taken as an undergraduate cannot count toward a master's degree unless the student has been admitted to a Double Dawgs pathway.
Program/Course Information:
Up to 9 hours of any MARS 6000 level courses and MARS 7380 can be used to satisfy both Undergraduate and Graduate program requirements with the exception of MARS 6740L and MARS 6750
MARS 6100 (or permission of the department) is required prior to taking the gore graduate Course MARS 8030
Students must enroll in MARS 7100 Non-Thesis MS Research Project/Internship experience in either the summer semester of their 4th year, or in the Fall semester of their 5th year. 
Sample of Experiential Opportunities 
Admission to Graduate Program
Students will formally apply to the Marine Sciences M.S. (non-thesis) program by the end of the fall semester of year four with acceptance contingent on having successfully completed the undergraduate Biology major. Prospective students are required to submit a statement of interest as part of the application process. Students will also be required to submit three letters of reference; one must be a letter of support from a prospective faculty advisor in the Department of Marine Sciences. The Marine Sciences Graduate Affairs Committee will review applications using the same acceptance criteria that are used for traditional applicants to the program.